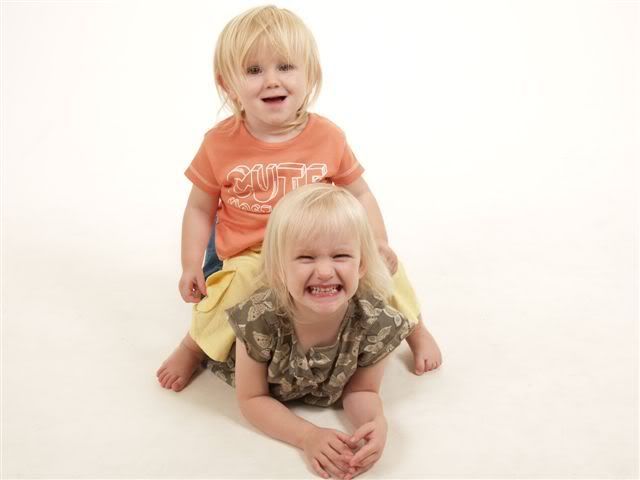 hope this works! this is sian doing an impression of a cartoon turtle! we got the girls pics done last week.. no week before. and this is just one of the results. they came out well (as usual LOL)
I need to find the details again, but we're entering beth into a competition to be a magazine cover model (for a childrens store) we'd enter sian but she's too old!
i know i'm slacking. i still haven't got the vacation pics up LOL
My asthma nurse left the drs surgery tuesday...and the GP who has been there since the day dot is leaving in august. Hope they keep the other nurse and GP on though!
Will we ever get rehoused?? sian thought she'd broken the bedrrom door. it came of the hinge because it was not put up properly... and has split at the top. can't see how a 28lb 95cm shrimp could do that- even if she was swinging it!